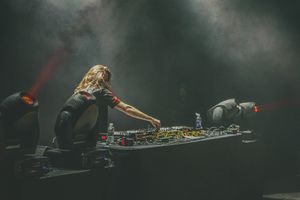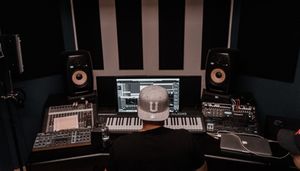 PRODUCTION
Whether you are an artist, a band, producer or a DJ, music is what you do. It's your passion and it's what you live for each and everyday. And if you're anything like me, chances are you've had visions of your stage performance, your image, your die hard fans, your future career successes and of course...your MUSIC. And that's where I come in! If you have an idea, a demo, some lyrics and a melody but no instrumental...or if you would like to enhance an already existing track of yours...maybe you have a collection of song ideas in your voice memos on your smart phone that you would like to eventually turn into fully produced songs...either way, I'm here to help! All you need to do is put your trust in me and I will help you deliver a great record to your fans. If that sounds good to you, then I would love to work together! If you would like to check out some of my work, please click 'LISTEN' below. And if you enjoy what you hear and are interested in my services, please contact me! I look forward to getting to know you soon!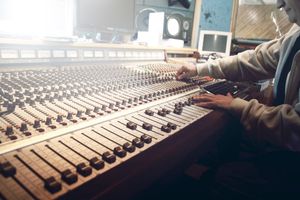 Mixing & Mastering
Tons and tons of people are releasing music on a daily basis right? It's overwhelming! Yes, it's true…the market may be a little oversaturated and it may seem impossible to break through the noise. But, that doesn't mean you can't have die hard fans who love your music. So how on earth do you get your song heard and enjoyed by as many people as possible? Well, aside from the usual playlisting and promo plan, the absolute first ingredient is GREAT MUSIC. And if you have a good song with good production then that is STEP 1. STEP 2 (the 2nd ingredient) would be to make sure that you present your song in the best and most professional light possible. I'm talking about GREAT 'SOUNDING' MUSIC...or what some audiophiles term as 'sonics'. And that's where mixing and mastering come into play. Getting a proper mix and master will breathe life into your music and make your song 'release/radio ready' and can literally be the difference between your song sounding amateur versus professional. It can be the difference between a 'luke-warm' response and a 'Damn, this slaps!" response. It will help you stand out as a serious and professional artist worth listening to and will help you attract those die hard fans. So, if this all sounds good to you, I'd love to work together! I encourage you to check out my Mixing/Mastering portfolio by clicking 'LISTEN' below and if you enjoy what you are hearing feel free to contact me!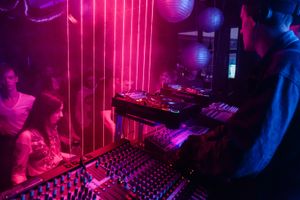 REMIXES
So your new single has been released...The buzz and feedback around it has been inspiring, but…you're struggling to keep the buzz going. You've caught peoples attention with your new song but it's challenging to hold anyone's attention for more than 5 minutes (unless you're a cat meme). Sound familiar? It's true, these days you need a consistent push of momentum and more and more content to fuel it with. One really great strategy for doing exactly this is to release a remix of your new single. In fact, many artists do several remixes of a single using different producers. That's right! I am encouraging you to work with other producers you like as well :). The idea here is to keep both you and your music super fresh on your fans radar more consistently by releasing fresh new takes (or remixes) of your original song. This will also give your fans something that is both NEW and FAMILIAR at the same time and will keep them excited and wanting more from you. Bottom line...Remixes help you stay on top of mind. So, if this sounds interesting to you, and you would like a fresh new take on your current or upcoming single, please don't hesitate to contact me! I'd love to work with you and look forward to Remixing your song!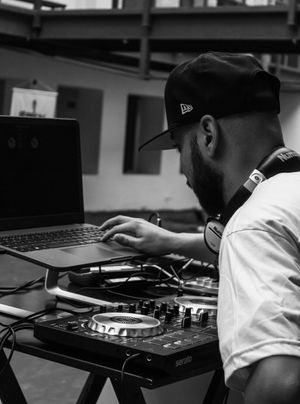 BEAT LICENSING
Beats for purchase or lease! If you would like to preview some beats or instrumentals please click below to access the Beats Library. This is an ever growing and evolving library of beats that will be continually uploaded to over time. Be sure to check back from time to time! All beats are pre-mixed and mastered so they will be immediately useable. Have a listen, catch a vibe and get the track fast and easy!